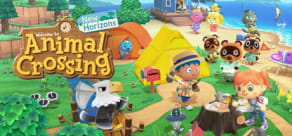 Animal Crossing™: New Horizons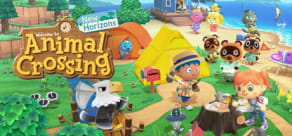 Animal Crossing™: New Horizons
About the game
The beloved Animal Crossing series gets ready for its Nintendo Switch console debut!
If the hustle and bustle of modern life is killing you, Tom Nook has a new venture to present to you, and you'll love it: the Nook Inc. Deserted Island Getaway Package! Of course, you've already met the animated characters here and there. You've had fun as a city dweller. You may even have tried your hand at public service! But deep down, there's not a part of you that craves more... freedom? Perhaps a long walk on the beach on a deserted island, where an incredible variety of untouched nature is waiting for you, is what was missing!
Creativity and quiet charm are waiting for you as you roll up your sleeves and shape your new life. Collect resources and manufacture everything from objects for your comfort to useful tools. Enjoy your way with plants to interact with flowers and trees in different ways. Establish a home where there are no rules about what furniture to keep inside or outside. Make friends with newcomers, enjoy the seasons, pole vault over rivers on your explorations and much more!
Highlights
Customize your characters and your house, and decorate the landscape (with furniture, if you like!), to create a paradise island that is your face.
Use a new and robust object manufacturing system - collect materials to build everything from furniture to tools!
Enjoy a variety of relaxing activities like gardening, fishing, decorating, interacting with non-playable characters and more, while classic Animal Crossing experiences come to life in different ways on a desert island setting.