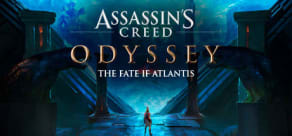 DLC
Assassin's Creed Odyssey - The Fate of Atlantis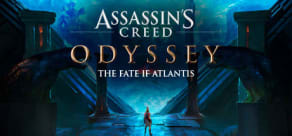 DLC
Assassin's Creed Odyssey - The Fate of Atlantis
About the game
Venture into the legendary realms of Greek mythology to discover the true power of your hero and unravel the mysteries of First Civilization. Assassin's Creed Odyssey - The Fate of Atlantis, brings us three new worlds from Greek mythology: Elysium, the Underworld and Atlantis!
Highlights
Take on the legendary judgments and find the gods, including Persephone, Hades, Poseidon and more!
Dive deeper into the knowledge of Assassin's Creed and discover the mysterious power of First Civilization.
System Requirements
Minimum
OS:

Windows 7 SP1 / Windows 8.1 / Windows 10 [64-bit]

Storage:

46 GB

Processor:

MD FX 6300 [3.8 GHz] / Ryzen 3 – 1200 / Intel Core i5 2400 [3.1 GHz]

Memory:

8 GB

Graphics:

AMD Radeon R9 285 / NVIDIA GeForce GTX 660 [2GB VRAM]

DirectX:

June 2010
Recommended
OS:

Windows 7 SP1 / Windows 8.1 / Windows 10 [64-bit]

Storage:

46 GB

Processor:

AMD FX-8350 [4.0 GHz] / Ryzen 5 - 1400 / Intel Core i7-3770 [3.5 GHz]

Memory:

8 GB

Graphics:

AMD Radeon R9 290 / NVIDIA GeForce GTX 970 [4GB VRAM] / Shader Model 5.0)] +

DirectX:

June 2010
OS:

Windows 10 - 4K Configuration [64-bit]

Storage:

46 GB

Processor:

AMD Ryzen 1700X [3.8 GHz] / Intel Core i7 7700 [4.2 GHz]

Memory:

16 GB

Graphics:

AMD Vega 64 / NVIDIA GeForce GTX 1080 [8GB VRAM]

DirectX:

June 2010