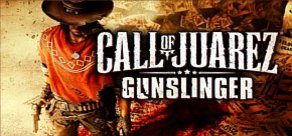 Call of Juarez 4: Gunslinger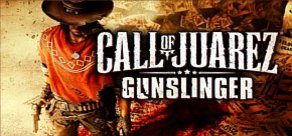 Call of Juarez 4: Gunslinger
About the game
From the dust of a gold mine to the grime of a saloon, Call of Juarez Gunslinger is the corner of the wild stories of the West. Experience the epic and violent journey of a ruthless bounty hunter on the trail of the most notorious forces of Western law. Exploring the limits of man and myth, this adventure of memorable encounters reveals the untold truth behind some of the greatest legends of the Wild West.
Highlights
Meet the legendary outlaws: Billy the Kid, Pat Garrett, Jesse James… Face down the West's most notorious gunslingers and live the untold stories behind the legends.
Experience a lawless land: Blaze a trail through the wilderness of the Old West and live an epic adventure through stunning Western landscapes. 
Dispense your own justice: With a gun holster tied to your leg, become a ruthless bounty hunter on a journey made of all-out gun battles. 
Prevail in deadly gunfights: Master the art of blasting pistols, shooting rifles and dodging bullets. Unleash lethal combos to gun down multiple enemies in split seconds. 
Become the West's finest: Choose the specific gun-fighting skills you want to develop and acquire new shooting abilities to become the West's finest gunslinger.
System Requirements
Minimum
OS:

Windows® XP (SP3) / Windows Vista® (SP2) / Windows® 7 (SP1) / Windows® 8

Storage:

5 GB

Processor:

2 GHz Intel® Core™2 Duo / 2 GHz AMD Athlon™ 64 X2

Memory:

2 GB

Graphics:

512 MB DirectX® 9.0c

DirectX:

9.0c
Recommended
OS:

Windows® 7 (SP1)

Storage:

5 GB

Processor:

3 GHz Intel® Core™2 Duo / 3 GHz AMD Athlon™ 64 X2

Memory:

4 GB

Graphics:

1024 MB DirectX 10

DirectX:

10