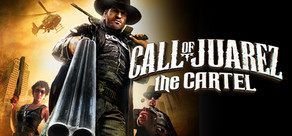 Call of Juarez: The Cartel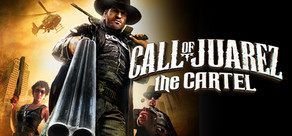 Call of Juarez: The Cartel
About the game
Now, the player no longer participates in fighting in the Wild West. Instead, we have a contemporary setting, with powerful cars and all the asphalt that dominates the big cities.
When a Mexican drug cartel explodes an American police agency, the US government gathers a special task force to take down the enemies. Play as Ben McCall, a brutal Los Angeles cop, a descendant of Ray McCall, as EddieGuerra, a gambling-addicted DEA agent, or as the former street girl who became an FBI agent, Kim Evans.
As you struggle to dismantle the cartel and unravel the mystery of the explosion, embark on an epic story and a bloody journey through the streets of Los Angeles and Ciudad Juarez, Mexico. This first person shooter brings the illegality of the Old West to the present day, setting for an engaging and mature story with interesting characters and a wide variety of options.
The game brings three main characters to the plot. One of them is the beautiful Kim Evans of the FBI, who looks a lot like actress Halle Berry, but totally dangerous. There's also Eddie Guerra, a guy who talks a lot and recalls many Hollywood characters. LAPD veteran Ben McCall, who is the key player in the game, provides a cool link to the other titles in the series as he is a descendant of the anti-hero Ray McCall in the other Call of Juarez.
In addition to the classic shootings, which now take street criminals as the victims of the cops, the game also features some first-person melee bouts. Multiplayer is another important component, supporting up to three players in cooperative mode
Do justice with your own hands in this modern western.
Highlights
NEW COOP-ETITIVE JOGABILITY: Partner with two other players to achieve your goals as you crawl behind their backs to improve their secret personal agenda. Play the 20 quests in Campaign mode alone or with up to 3 friends. Triple Replay Value: Play the entire campaign with each of the 3 characters; each has its own story and a distinct ending.
FUN MULTIPLAYER EXPERIENCE: Play up to 6 vs 6 in Team Deathmatch and Cops vs. Gangsters modes. As you play your character evolves, releasing weapons and equipment.
HISTORY RICH AND VARIOUS JOGABILITY: relevant story that develops depending on the character you choose. The gameplay is driven by variety: punitive invasions, witness protection, harsh interrogations, undercover missions, mob shootouts, car chases, and more. Choose from 30 weapons including pistols, revolvers, submachine guns, machine guns, rifles, shotguns, precision rifles, anti-aircraft guns and more.
System Requirements
Minimum
OS:

Windows XP, Vista, Win 7

Storage:

8 GB

Processor:

Intel Core 2 Duo 2GHz/ AMD Athlon 64 X2

Memory:

2 GB

Graphics:

512 MB, NVIDIA 8800 GT / ATI HD 3850

DirectX:

9.0c
Recommended
OS:

Windows Vista, Win 7

Storage:

8 GB

Processor:

Intel Core 2 Duo 3GHz / AMD Athlon 64 X2

Memory:

3 GB

Graphics:

1 GB, NVIDIA GTX 260 / ATI HD 4870

DirectX:

10.0