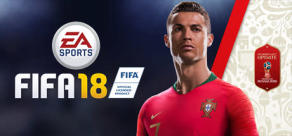 FIFA 18 - Standard Edition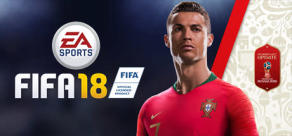 FIFA 18 - Standard Edition
About the game
With Frostbite technology, FIFA 18 takes the boundary between the virtual and the real world, giving life to the players, teams and environments of the biggest sport in the world. Move with Real Player Movement Technology, an all-new animation system that unleashes a new level of player reaction and personality, enabling dramatic moments in the world's most immersive environments. Then go on a global journey in the role of Alex Hunter, with a stellar cast of characters including Cristiano Ronaldo and other European football stars.
Highlights
Real Player Movement Technology. The unprecedented and revolutionary animation system uses the pose path matching in each frame to offer the most responsive and fluid gameplay of the entire series. The new techniques of motion capture and frame-to-frame animation transitions ensure that the game accurately represents the reality of football.
Player Personality. For the very first time, realistic moves, size and characteristics indicate how a player moves, allowing you to feel the details of the world's best as in real life. The characteristic feature of Cristiano Ronaldo, the unique turns of Sterling and Robben's arm movement are immediately recognized in FIFA 18.
Reformulation of the dribles. In FIFA 18, you will jump on defenders with confidence, knowing that the best players can change direction in an instant. With the new dribbling mechanics, the best players show more creativity in hand-to-hand situations. Give more defined touches, make closer turns, and trigger speed in attack more dynamically than ever before.
The Journey: The Return of Hunter. After an exciting Premier League debut season, Hunter is receiving recognition from major clubs around the world. Make decisions that will dictate your career and relationships, both on and off the field. And now you can customize the look of Alex Hunter by choosing your hair, tattoos, clothes and even good leg to suit your playing style.
FIFA Ultimate Team ™. Build your own Ultimate Team cast from thousands of players in FIFA's most popular mode. The best of the best will reach FIFA 18 with the FUT IDOLS. Play with the most iconic legends in football, including Ronaldo Nazario, Maradona and Pelé. Discover new daily goals, play weekly rewards at Squad Battles and watch the world's best on the Champions Channel!
Bonus content
2018 FIFA WORLD CUP RUSSIA ™
Celebrate the world's biggest sport in EA SPORTS FIFA 18 with the arrival of the biggest football competition: the 2018 FIFA World Cup Russia ™. Available to anyone who owns FIFA 18 through a free content update * on May 29th. The FIFA World Cup ™ allows you to experience the world's largest competition through authentic gameplay with teams, stadiums and more.
System Requirements
Minimum
OS:

7 / 8.1 / 10 [64 bits]

Storage:

50 GB

Processor:

Intel i3 6300T / benchmark (5199) / Intel i3 4340 (5226) / Intel i3 4350 (5302) / AMD / AMD Athlon X4 870K (5219) / AMD FX-4350 (5272) / FX-4330 (5297).

Memory:

8 GB

Graphics:

NVidia GeForce GTX 660 (4116) 2 GB / AMD: Radeon RX 460 (4218) /R9 270 (4258) / R7 370 (4258)

DirectX:

12
Recommended
OS:

Windows 10 - 64 bits

Storage:

50 GB

Processor:

Intel i3 6300T / benchmark (5199) / Intel i3 4340 (5226) / Intel i3 4350 (5302) / AMD / AMD Athlon X4 870K (5219) / AMD FX-4350 (5272) / FX-4330 (5297).

Memory:

8 GB

Graphics:

NVIDIA GeForce GTX 670 / AMD Radeon R9 270X

DirectX:

12.0