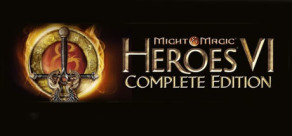 Might and Magic Heroes VI: Complete Edition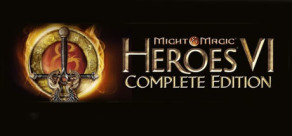 Might and Magic Heroes VI: Complete Edition
About the game
The adventure in Heroes VI, starting 400 years before events in Heroes V, catapults a family of heroes into a fast-paced epic story where Angels plot to end -- once and for all -- an unfinished war with their ancient rivals, the Faceless.
A legendary Archangel General is resurrected, but with his powers crippled. Plagued by horrible memories of the Elder Wars, he plots to recover his powers and take control of Ashan while destroying both Faceless and Demons in a series of carefully orchestrated attacks and betrayals. He underestimates, however, the power of the all-too-human Griffin dynasty.
Highlights
With Might and Magic Heroes VI: Complete Edition you get:
The base game Might & Magic: Heroes VI;
Might & Magic: Heroes VI - Danse Macabre Adventure Pack (DLC);
Might & Magic: Heroes VI - Pirates of the Savage Sea Adventure Pack; (DLC);
Might & Magic: Heroes VI - Shades of Darkness (DLC).
System Requirements
Minimum
OS:

Windows 7 +

Storage:

8 GB

Processor:

Intel Pentium Core 2 Duo E4400 - 2.0 Ghz, AMD Athlon X2 5000+ - 2.6 Ghz

Memory:

1 GB

Graphics:

512 MB, DirectX 9.0c

DirectX:

9.0c
Recommended
OS:

Windows 7/8/10 (64-bit)

Storage:

8 GB

Processor:

Intel Pentium Core 2 @ Duo E6400 - 2.00 Ghz, AMD Athlon II X2 240 [2.8 Ghz]

Memory:

2 GB for Windows XP [2GB] / Windows 7

Graphics:

1 GB, DirectX 9.0c

DirectX:

9.0c