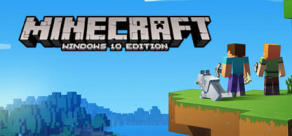 Minecraft - Windows 10 Edition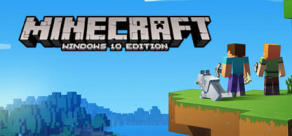 Minecraft - Windows 10 Edition
About the game
Become the master of Minecraft! Explore randomly generated worlds and build from the simplest houses to the largest castles! Play in creative mode with unlimited resources, or dig the depths of the world by creating weapons and armor to defend yourself from monsters in survival mode.
Create, explore and survive in single or multiplayer modes in this unlimited pixelated universe!
Highlights
New rules of game: Explorations with Dynamite and Natural Regeneration;
World conversion to bring their worlds from other versions;
In-game hosting options, new loading screens with useful and funny tips and a tutorial screen.
Remix 3D and structure blocks;
A variety of features including: parrots, dyed glass, flags, armor holders, fireworks (with boost Élitro), ravines, recipe book, book and feather, jukebox, discs and even invocation eggs from zombie villagers!
System Requirements
Minimum
OS:

Windows 10

Memory:

171 MB