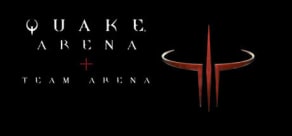 QUAKE III Arena + Team Arena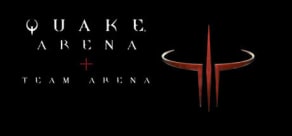 QUAKE III Arena + Team Arena
About the game
QUAKE III Arena + Team Arena includes:
QUAKE III Arena
QUAKE III: Team Arena
 
THE GAME
Welcome to the Arena, where high-level warriors become fearful wimps. Leaving all your common sense and doubts behind, you will go to a place of tormenting landscapes and hidden chasms. This new environment rejects you with lava pits and atmospheric threats, while legions of enemies surround you, testing the instinct that brought you here. Your new mantra: Fight or die.
Highlights
Four distinct games test each troop's synthesis and strength to exacting degrees.
Cooperation is the only course of action, and war, the only alternative. Soldiers once alone in their struggle, now face the Arena as one.
System Requirements
Minimum
OS:

Windows® XP/Vista

Storage:

45 MB

Processor:

Pentium® 233 Mhz MMX / Pentium II 266 Mhz / AMD® 350 Mhz K6®-2

Memory:

25 MB

Soundcard:

100% compatível com DirectX 3.0 ou superior