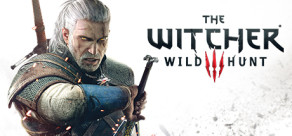 The Witcher 3: Wild Hunt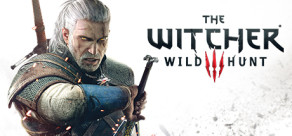 The Witcher 3: Wild Hunt
About the game
The Witcher: Wild Hunt is an open-world RPG, set in a fantastic world filled with important choices and impact consequences. In The Witcher, you play as the professional monsters hunter Geralt of Rívia, who is searching for the child of prophecy in a vast open world, rich in mercantile cities, islands with Viking pirates, dangerous passages in the mountains and forgotten caves to be explored .
Play as an exiled and highly trained bounty hunter. Since childhood, it has been trained and modified to gain superhuman abilities, strength and reflexes, wizards are counterbalances viewed with suspicion in the world infested with monsters in which they live.
Destroy enemies without mercy as a professional monster hunter, armed with various upgradeable weapons, mutation potions and combat magic. Hunt a wide variety of exotic monsters, from wild beasts wandering mountain passes to cunning supernatural predators lurking in the shadows of densely populated cities. Invest your rewards by improving your armament and buying custom armor, or horse racing, card games, boxing fights and other pleasures that night brings.
Explore an open and morally indifferent fantasy world. Built for endless adventures, The Witcher's vast open world sets new standards in terms of size, depth and complexity. Go through a fantastic open world, explore forgotten ruins, caves and shipwrecks, negotiate with sellers and blacksmiths in towns and hunt across the open plains, mountains and seas.
Deal with traitor generals, treacherous witches and corrupt royalty to provide dark and dangerous services. Choose to correct mistakes in an indifferent world, in the limit where there are no good and evil, only consequences. Realistic day and night cycles and dynamic climate systems influence the world and affect citizens' behavior in cities and wild monsters.
Seek the child of prophecy! The Witcher: Wild Hunt brings a new isolated story, inspired by Slavic myths and dramatic dramatic archetypes. Face the most important and dangerous hunt of all, the quest for a living weapon described in ancient Elf legend. Fight against rulers of kingdoms, spirits of the fields and even against the threat of beyond the veil, all obsessed with controlling this world. Choices that define your destiny in a world that may not deserve to be saved.
Believe: this is not just another open world RPG.
Highlights
Explore an open, gigantic open world: Sail through open seas, dive for lost artifacts, ride into combat in Witcher's incredible open world, waiting to be explored. Visit the lush settings of the Northern Kingdoms, embark on legendary missions and collect epic rewards. While on the road, use your special senses to hunt down fierce monsters and gain gold. Do whatever you want, anytime.
Immerse yourself in an unparalleled story spanning more than 100 hours of gameplay: With over 100 hours of gameplay, with core and alternate missions, take advantage of the traditional freedom that only open-world RPGs can deliver. Evolve Geralt's Witcher skills to create your unique gaming experience, use magic to your advantage and hunt for bloodthirsty monsters. Make choices and deal with the consequences that will accompany you during the game.
Enjoy tactical, responsive and multi-layer combat: Brutal and highly sensitive, The Witcher's combat system raises skirmish mechanics to a whole new level. Fight one-on-one, intimidating enemies, or switch easily from one enemy to the next as you craft your own strategies to defeat countless opponents.
Play the title that will set new standards for its genre: Built exclusively for next-generation hardware, The Witcher 3: Wild Hunt marks a new era of RPG. It will set new heights with respect to the size of the worlds, complexity of ecosystems and non-linearity of the narratives of the games of the genre. With deeply integrated 7.1 audio and jaw-dropping graphics powered by REDengine 3's own Projekt RED CD, the game promises an unrivaled graphics experience.
System Requirements
Minimum
OS:

Windows 7, 8 e 8.1. (64 bit)

Storage:

40GB

Processor:

Intel Core i5-250K, 3,3GHz +

Memory:

6GB

Graphics:

nVidia GeForce GTX 660 / AMD Radeon HD 7870

DirectX:

11
Recommended
OS:

Windows 7, 8 e 8.1. (64 bit)

Storage:

40GB

Processor:

Intel Core i7 3770, 3,4GHz / AMD FX-8350, 4GHz

Memory:

8GB

Graphics:

nVidia GeForce GTX 770 / AMD Radeon R9 290

DirectX:

11