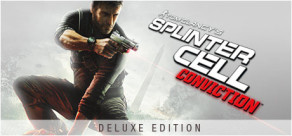 Tom Clancy's Splinter Cell: Conviction Deluxe Edition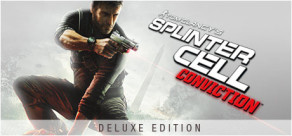 Tom Clancy's Splinter Cell: Conviction Deluxe Edition
About the game
Sam Fisher is now a brutally hunted fugitive from the government he once served, and to survive, improvisation, adaptation, and overcoming are essential. "Conviction" gives new life to "Splinter Cell", since environments have now become the player's main weapon. You need to react quickly to situations of constant change and use scenarios and crowds to create distractions and deter enemies.
Conviction happens during the day, unlike the previous titles, where the stealth of hiding in the dark prevailed. In the light of day, Sam is worth every possible way that proves his innocence; this includes hiding in the crowd, using scenery objects as a defense, or hiding in addition to clearing improvising in a variety of ways, as their state-of-the-art equipment and special weapons will not be available.
Highlights
Now a renegade from his government agency, Sam Fisher runs counter to the time to unravel a terrorist conspiracy that threatens millions of people.
Mark and Execute: Mark several "targets" and then press Y to hit them at once, in a slow-moving camera mix, as in John Woo movies.
New and addictive multiplayer modes increase the intensity and drama like never before.
Bonus content
Infiltration Mode: Eliminate all enemies in the mission area undetected.
A special skin to play: Shadow Armor.
Access to 3 special weapons: SC300, SR2 and MP5.
The official soundtrack of Splinter Cell Conviction Soundtrack (more than 17 tracks).
System Requirements
Minimum
OS:

Windows XP / Vista / Win 7

Storage:

10 GB

Processor:

Intel Core 2 Duo / AMD Athlon X2 - 64 [1.8GHz]

Memory:

1.5 GB

Graphics:

256 MB / NVIDIA 7800 / ATI X1800

DirectX:

9.0c