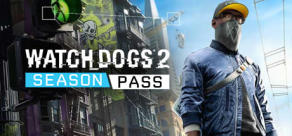 DLC
Watch_Dogs® 2 - Season Pass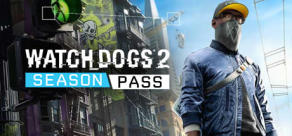 DLC
Watch_Dogs® 2 - Season Pass
About the game
Continue the journey for your ideals with the Watch_Dogs® 2 - Season Pass edition. With this season pass you get several hours of additional mission content, new cooperative difficulty modes, skins, vehicles and many other customization items!
Highlights
By purchasing Watch_Dogs® 2 - Season Pass you receive the following contents:
DLC 1: T-Bone Content Bundle - Meet the new coop difficulty mode, in the best style of the legendary hacker T-Bone Grady; with this content you play with the car and clothes of the character who name the legend.
DLC 2: Human Conditions - Enter the dark world of science, medicine and its abusive uses, when biotechnology plays the central role in 3 new world histories. Test your hacking skills in 3 additional missions and discover the biggest science scandals in San Francisco!
DLC 3: No Compromise - Experience a whole new world story that mixes Marcus in the submerged seed of San Francisco - and takes him into the sights of the Russian mafia. Also includes a new co-op mode.
Extra Context: "Root Access Pack" - Including a full set of clothes, car items, drones, weapons plus the Zodiac Killer mission.
Psychedelic Package - Customize the clothing, weapon, drone and car of the Marcus character in the best style Watch_Dogs.
System Requirements
Minimum
OS:

Windows 7 SP1, Windows 8.1, Windows 10 (64bit)

Storage:

27 GB

Processor:

Intel Core i5 2400s @ 2.5 GHz, AMD FX 6120 @ 3.5 GHz

Memory:

6 GB

Graphics:

NVIDIA GeForce GTX 660 - 2 GB VRAM / AMD Radeon HD 7870 - 2 GB VRAM
Recommended
OS:

Windows 7 SP1, Windows 8.1, Windows 10 (64bit)

Storage:

27 GB

Processor:

Intel Core i5 3470 @ 3.2 GHz, AMD FX 8120 @ 3.9 GHz

Memory:

8 GB

Graphics:

NVIDIA GeForce GTX 780 | AMD Radeon R9 290, 3GB VRAM