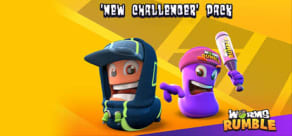 DLC
Worms Rumble - New Challengers Pack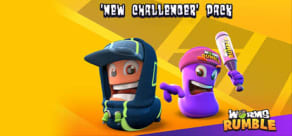 DLC
Worms Rumble - New Challengers Pack
About the game
Worms Rumble - New Challengers Pack includes:
Exclusive Outfit;
Worms Rumble Beanie;
Worms Rumble Skin;
Worms Rumble Baseball Bat Skin;
Título "New Challenger";
Worms Rumble Banner.
THE GAME:
Worms Rumble is Worms like you've never played it before, with intense, real-time, arena-based 32 player cross-platform combat. Get ready for Deathmatch and Last Worm Standing modes where you're only ever a Holy Hand Grenade away from death!
Use a variety of fan-favourite weapons like the Bazooka and Shotgun plus all-new additions to the armoury to bring the pain to your invertebrate opponents as you climb the ranks. Customise your worm, take part in challenges and seasonal events and experiment with new ways to play in The Lab. This is Worms, reinvented.
System Requirements
Minimum
OS:

Windows 10 64-bit

Processor:

TBD

Graphics:

TBD

Soundcard:

TBD