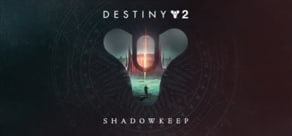 Destiny 2: Shadowkeep
Available Countries
Brazil
Chile
Colombia
Costa Rica
Mexico
Peru
Uruguay
About the game
As heroes turn their attention to the frontiers of our galaxy, new nightmares have emerged. Join Eris Morn on the Moon, arm yourself with new Exotic gear, and brave the Black Garden and Pit of Heresy. You must confront a sinister evil before it reaches out to cast humanity back into an age of darkness.
Hunt For New Gear
Construct weapons out of Nightmare Essence, gather Vex-themed gear, and collect new Exotics from mysterious quests and from the wrongful hands of your enemies.
Raid: Garden of Salvation
A signal emerges and reaches beyond dimensions, into the uncharted wilds of the Black Garden. One that whispers with temptation, yearning to be solved.
Dungeon: Pit of Heresy
Fight your way beneath the Lunar surface and descend into the heart of the Pit of Heresy dungeon. Face hordes of Hive and uncover an ancient evil.
Rise to New Heights
Raise your power to new heights and explore the darkened corners of the Moon, where Nightmare Hunts will present you with challenges once thought impossible.
Highlights
DESCUBRA NOVOS EQUIPAMENTOS: Construa armas com Essência de Pesadelo, colete equipamento com temática Vex, e reclame novos exóticos das mãos dos inimigos em misteriosas jornadas.
INCURSÃO: JARDIM DA SALVAÇÃO: Um sinal emerge e alcança outras dimensões, em territórios inexplorados do Jardim Sombrio. Um sinal que clama por ser resolvido.
MASMORRA: FOSSO DA HERESIA: Abra caminho lutando sob a superfície da lua e desça ao centro da masmorra, Fosso da Heresia. Enfrente o exército da Colmeia e descubra um antigo mal.
ALCANCE NOVAS ALTITUDES: Eleve seu poder a novas altitudes e explore os cantos obscuros da Lua, onde Caças aos Pesadelos apresentarão desafios outrora tidos como impossíveis.
System Requirements
Minimum
OS:

Windows 7/8.1/10 64-bit

Storage:

105 GB

Processor:

ntel Core i3 3250 3.5 GHz / Intel Pentium G4560 3.5 GHz / AMD FX-4350 4.2 GHz

Memory:

6 GB

Graphics:

NVIDIA GeForce GTX 660 2GB / GTX 1050 2GB / AMD Radeon HD 7850 2GB
Recommended
OS:

Windows 7/8.1/10 64-bit

Storage:

105 GB

Processor:

Intel Core i5 2400 3.4 GHz / i5 7400 3.5 GHz / AMD Ryzen R5 1600X 3.6 GHz

Memory:

8 GB

Graphics:

NVIDIA GeForce GTX 970 4GB / GTX 1060 6GB / AMD R9 390 8GB