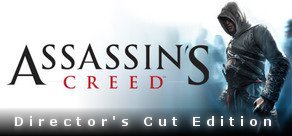 Assassin's Creed: Director's Cut Edition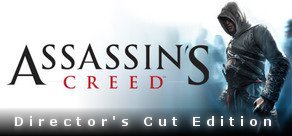 Assassin's Creed: Director's Cut Edition
About the game
Assassin's Creed: Director's Cut Edition redefined action-genre games with open gameplay, intuitive controls, incredible flow of combat mechanics, and realistic interactions with the entire world around you. Every architectural detail such as window ledges, stone sculptures or wooden bars can be used as supports for acrobatic movements.
Depending on your choices, the crowd will allow you to mingle or expose yourself to the guards. There are many ways to achieve your goals, but the result will always have to be lethal. Awesome graphics and incredible sound effects round out the perfect gaming experience Assassin's Creed has to offer.
In addition to the Assassin's Creed base game, Director's Cut Edition includes some improvements in Assassin's Creed as improved AI, more graphic details, plus 4 new missions: Roof Chase, Kill the Archers, Destroy the Market Stands, and Escort.
Highlights
Be an Assassin - Master the skills, tactics and weapons of history's deadliest and most secretive clan of warriors. Plan your attacks, strike without mercy and fight your way to escape.
Experience exclusive PC content - Four PC-exclusive investigation missions make the game an even better experience than its console predecessors, including the Rooftop Race Challenge, a race to a specified location and the Archer Stealth Assassination Challenge, where the player must assassinate all archers in a certain zone to help out fellow Assassins.
Realistic and responsive environments - Experience a living, breathing world in which all your actions have consequences. Crowds react to your moves and will either help or hinder you on your quests.
Action with a new dimension-total freedom - Eliminate your targets wherever, whenever and however. Stalk your prey through richly detailed, historically accurate, open-ended environments. Scale buildings, mount horses, blend in with crowds. Do whatever it takes to achieve your objectives.
Relive the epic times of the Crusades - Assassin's Creed immerses you in the realistic and historical Holy Land of the 12th century, featuring life-like graphics, ambience and the subtle, yet detailed nuances of a living world.
Intense action rooted in reality - Experience heavy action blended with fluid and precise animations. Use a wide range of medieval weapons, and face your enemies in realistic swordfight duels.
Next-gen gameplay - The proprietary engine developed from the ground up for the next-gen console allows organic game design featuring open gameplay, intuitive control scheme, realistic interaction with environment and a fluid, yet sharp, combat mechanic.
System Requirements
Minimum
OS:

Windows XP / Vista

Storage:

8 GB

Processor:

Intel Core 2 Duo 1.8GHz / AMD Athlon X2 64

Memory:

2 GB

Graphics:

256 MB, Shader 3.0

DirectX:

9.0c