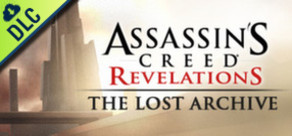 DLC
Assassin's Creed Revelations: The Lost Archive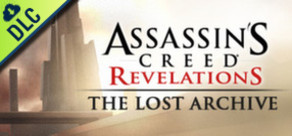 DLC
Assassin's Creed Revelations: The Lost Archive
About the game
Explore os passados ​​misteriosos de Subject 16 e Lucy Stillman, em 2 horas de novos conteúdos para o modo single player, usando um estilo de narração inovadora e uma jogabilidade pioneira no quebra-cabeças de plataformas de seqüências dos dias atuais de Desmond em Assassin's Creed Revelations. Baixe o Lost Archive e desbloqueie novos recursos como:
Novo single player: 3 novas Skins (Ezio Armour assassino turco, Manto de Altair e a armadura de Brutus) + upgrades de capacidade (Crossbow, Gun e Bomb) + 1 missão adicional: "Vlad, The Impaler Prison".
Novos recursos de multiplayer: 3 novos personagens (The Crusader, Ottoman Jester and Ottoman Doctor).
System Requirements
Verifique os requisitos no site do jogo ou entre em contato com a Nuuvem.