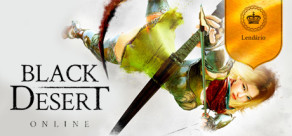 Black Desert Online - Legendary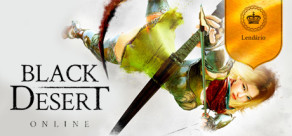 Black Desert Online - Legendary
About the game
The "Black Rocks", which are found in greater abundance in the desert between the kingdoms of Calpheon and Valencia, were used as energy source in the old technology. Nevertheless, these artificial chemical reactions destroyed the minds of the ancestral population and drove their civilization to bankruptcy. Calpheon, the kingdom of fortune and commerce, called this land full of Black Stone buried in "Black Desert" and began a war to conquer it. However, the absolute monarchy of Valencia named him as "Red Desert" by the blood shed by his soldiers during this war.
Dive into this incredible open world crafted to be as vast as it is alive, conduct your skills-based combat, customize your characters in detail, explore mechanics with multiple PvP modes in the open world (Arenas, Guild vs. Guild , Base War, Conquest War and others); Develop your own plantation and personalized stables - capture, dome and breed wild horses! With a model of complex manufacturing, housing, fishing, hunting and alchemy systems and action-based gameplay with support for joystick controls Black Desert Online is an engaging storyline with deep lore and epic quests!
Purchasing the Legendary Pack you can play Black Desert Online on the South American server (one-time purchase and no monthly installments).
You can perform the package upgrade at any time and pay only the difference between the packages!
Highlights
You will get the following benefits:
Economic Package (all items of Economic Pass included for 30 days);
5 Guest passes (share the gaming experience, split your adventures with a friend by giving him a 7-day pass);
Title inside the game: get a special title within the game;
2 extra character slot;
10 The Blessing of Elion: Consume this when your character is dead to immediately resurrect him with 100% life and mana;
Tier 5 Horse (Random Appearance): A sorrel that you can ride. You can tame and play more horses within the game;
30 Unknown dye box: dyes with random colors that can be used to dye your equipment;
30 Bleach: Remove any dyes applied to the item and recover their original color;
 Inventory +16;
2 Pets of your choice: you can choose between Gray Moon Cat, Slim Black Cat, Spoiled Dog, Calpheon Pug;
Exchange coupon for the Silver Embroidery Life Uniform;
1500 Pearl (value of $ 49);
 Horse flute (permanent): call your distant horse with the horse flute;
Craftsman Contract Package: A Craftsman Contract to assist you in the production activities;
Limited Edition - Weapon and Fantasy Skin Set: Get fantasies and skins from unseen weapons that will not be available for purchase at the in-game store.
System Requirements
Minimum
OS:

Windows [32 bit] 7, 8 +

Processor:

Intel Core i3-530 2.9GHz

Memory:

4GB

Graphics:

GTS 250 / GeForce 9800 GTX / Radeon HD 6770
Recommended
OS:

Windows [64 bit] 7, 8 +

Processor:

Intel Core i5-650 3.2GHz

Memory:

6GB

Graphics:

GTX 650 / GTX 550ti / Radeon HD7770 / Radeon HD 6770