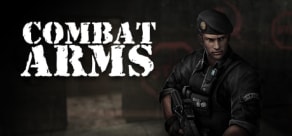 Combat Arms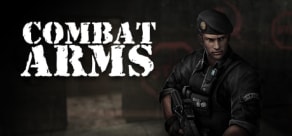 Combat Arms
About the game
Combat Arms is a first-person shooter, but that doesn't mean there is only one way it can be played. Quite the opposite. Like all good online FPS, the CA has several game modes available, each of which can be played on certain different maps. Know a little more about each modality and trace your strategy to your favorite modes!
Highlights
Let's fill up our backpack and go on the attack!
As with other game modes, in addition to cunning and quick reflexes, your survival depends on your vast arsenal. But with so many options at your disposal, it is often difficult to decide what to take. A great differential to do well in Quarantine, is to select items that guarantee an increase in speed and ammunition to spare.
For starters, weapons like the PP-19 and Micro UZI Metal are lightweight and have a good number of projectiles. Now, if you want to fend off zombies with just a few shots, one possibility is the SPAS-12 shotgun. For even more security, bring a Modular Backpack or similar, considerably expanding the amount of weapons you can take on the mission. Below you can see a suggestion on how to venture into Quarantine mode.
Say hello to my little friend!
What to do when you have 900 ammunition available? Well, if you are surrounded by enemies at medium to short distance, stick your finger on the trigger. The bursts made will be enough to end the opponents' grace. Just be aware of the fact that the M134 has a short break before it starts shooting.
Super Spy marked for death:
When facing the Super Spy it is best to give preference to weapons that have high cadences and also to semi-automatic weapons. In addition, as always, modifications to weapons are always welcome.
When it comes to positioning on the map, prefer high positions like roofs, especially if you have a good view of the upload point. Whenever you see the Super Spy, unload your ammo on him, obviously keeping cover when reloading. Also abuse the grenades to speed up the process. If the whole team is in sync, it is possible to attack the Super Spy from all directions, confusing him when choosing a specific target.
System Requirements
Minimum
OS:

Windows XP

Storage:

6 GB

Processor:

Pentium 3 – 1 GHz+

Memory:

512MB

Graphics:

Geforce 2 MX

DirectX:

9
Recommended
OS:

Windows Vista, 7, 8 ou 10

Storage:

6 GB

Processor:

Pentium 4 – 2.4 GHz+

Memory:

1 GB

Graphics:

GeForce FX 5600+

DirectX:

9