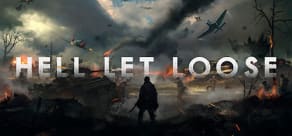 Hell Let Loose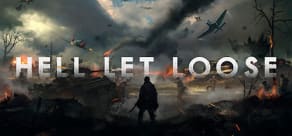 Hell Let Loose
About the game
You've never played World War 2 the way it was meant to be played... with lumbering tanks dominating the battlefield, crucial supply chains fuelling the frontlines, being a cog in the machine of colossal combined arms warfare. Hell Let Loose puts you in the chaos of war, complete with deep player-controlled vehicles, a dynamically evolving front line, and crucial unit-focused gameplay that commands the tide of battle.
Featuring sweeping maps modelled on real reconnaissance images and satellite data, the entire battlefield is divided up into large capture sectors - allowing for emergent and constantly unique gameplay that pits two forces of fifty players in a fight to the death across fields, bridges, forests and towns on an ever-evolving front line. When a sector is captured, it will generate one of three resources for your team, creating a complex meta-game that will influence your team's march to victory.
Highlights
 Fight in epic 50 vs 50 multiplayer battles;
Select one of 14 unique roles;
Take control of fearsome tanks - with more vehicles being added during early access;
Bombard and wipe the enemy from the field by taking control of heavy weapons - such as anti-tank guns and artillery;
Build defenses on the battlefield to fortify your position;
Use teamwork to smash through the enemy front line and push through to victory;
Play the game as the Commander and lead your team to victory using different abilities as you orchestrate your forces via the tactical map.
System Requirements
Minimum
OS:

Windows (64 bit) 7 / 8 / 8.1 / 10

Storage:

20 GB

Processor:

i3-4130 3.3GHz / AMD FX-8350 4.0GHz

Memory:

8 GB

Graphics:

GTX1050ti / R9 280 ( 2GB VRAM)

DirectX:

11
Recommended
OS:

Windows (64 bit) 7 / 8 / 8.1 / 10

Processor:

i5-7600 @ 3.5GHz / Ryzen 5 1600 @ 3.2GHz

Memory:

16 GB