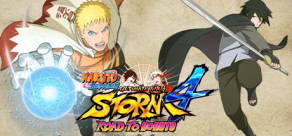 NARUTO SHIPPUDEN: Ultimate Ninja STORM 4 - Road to Boruto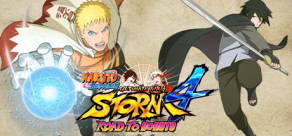 NARUTO SHIPPUDEN: Ultimate Ninja STORM 4 - Road to Boruto
About the game
The latest opus in the acclaimed STORM series is taking you on a colourful and breathtaking ride. Take advantage of the totally revamped battle system and prepare to dive into the most epic fights you've ever seen in the NARUTO SHIPPUDEN: Ultimate Ninja STORM series! Prepare for the most awaited STORM game ever created!
In a completely New Hidden Leaf Village, enjoy the adventures of Boruto, Naruto's son! While you do your best to pass the chunnin exam, a new threat menaces the shinobi world. Will you be enough powerful to defeat it?
Highlights
NARUTO SHIPPUDEN: Ultimate Ninja STORM 4 - Road to Boruto includes the complete ninja storm 4 universe!
Base game: NARUTO SHIPPUDEN: Ultimate Ninja STORM 4
DLC: Shikamaru's Tale
DLC: Gaara's Tale
DLC: The Sound four
Naruto Storm 4: Road to Boruto Expansion
System Requirements
Minimum
OS:

Windows 7 [64bit]

Processor:

Intel Core2 Duo, 3.0GHz / AMD Athlon 64 X2 Dual Core 6400 [3.2GHz]

Graphics:

1024 MB

DirectX:

11