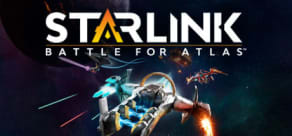 Starlink: Battle for Atlas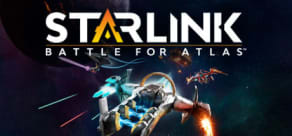 Starlink: Battle for Atlas
About the game
Lead a group of interstellar pilots dedicated to free the Atlas Star System from Grax and the Forgotten Legion. 
Start your adventure with 4 Starships, 6 pilots, and 12 weapons – all included.
Starlink: Battle for Atlas is a new action-adventure game where you assemble a custom starship mounted to your game controller to launch into an interplanetary adventure.
Lead a group of heroic interstellar pilots who use modular starships to mix and match their unique gear and skills on the fly. Travel the star system to unite the galaxy against villainous destructive forces.
Highlights
Starships: Zenith, Neptune, Pulse Lance;
Pilots: Mason Rana, Levi McCray, Judge, Chase da Silva, Hunter Hakka, Razor Lemay;
Weapons: Flamethrower, Frost Barrage, Shredder, Iron Fist, Crusher, Shockwave, Levitator, Volcano, Imploder, Freeze Ray Mk.2, Shredder Mk.2, Gauss Gun Mk.2;
Mix and match parts to customize your starship, and build your own playstyle with unique pilot abilities and weapons.
Seamlessly and freely explore the planets of the Atlas Star System, or team up in split screen co-op action.
System Requirements
Minimum
OS:

Windows 7/8/10 (64 bit only) [1920x1080, 30 FPS]

Storage:

2GB

Processor:

Intel Core i5-2500K 3.3 GHz, AMD FX-6350 3.9 GHz

Memory:

8GB

Graphics:

NVIDIA GeForce GTX 660 or AMD Radeon HD 7850

DirectX:

11
Recommended
OS:

Windows 7/8/10 (64 bit only) [1920x1080, 60 FPS]

Storage:

4GB

Processor:

Intel Core i5-4590 3.3 GHz, AMD FX-8350 4.0 GHz

Memory:

8GB (Dual-channel setup)

Graphics:

NVIDIA GeForce GTX 970 or AMD Radeon R9 290X

DirectX:

11
Additional notes:
Recommended System Requirements for 2560x1440 (2K), 60 FPS
CPU: Intel Core i7-4790 3.6 GHz, AMD Ryzen5 1600 3.2 GHz
GPU: NVIDIA GeForce GTX 1070 or AMD RX Vega56
Video memory: 8GB
RAM: 16GB
OS: Windows 10 (64 bit only)
DirectX: 11

Recommended System Requirements for 3840x2160 (4K), 30 FPS
CPU: Intel Core i7-6700K 4.0 GHz, AMD Ryzen7 1700X 3.4 GHz
GPU: NVIDIA GeForce GTX 1080 or AMD RX Vega64
Video memory: 8 GB
RAM: 16GB
OS: Windows 10 (64 bit only)
DirectX: 11

Recommended System Requirements for 3840x2160 (4K), 60 FPS
CPU: Intel Core i7-6700K 4.0 GHz, AMD Ryzen7 1700X 3.4 GHz
GPU: NVIDIA GeForce GTX 1080Ti or better
Video memory: 8 GB
RAM: 16GB
OS: Windows 10 (64 bit only)
DirectX: 11