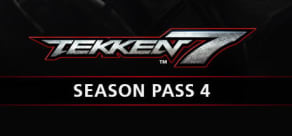 DLC
TEKKEN 7 - Season Pass 4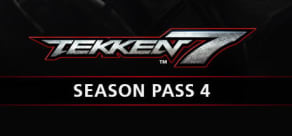 DLC
TEKKEN 7 - Season Pass 4
About the game
TEKKEN 7 - Season Pass 4 includes:
DLC16: Playable character Kunimitsu!
DLC17: New stage Vermilion Gates!
DLC18: Playable Character Lidia Sobieska!
DLC19: New stage "Island Paradise"!
Season Pass 4 Bonus: PAC-MAN-Themed Customization Set; Character Customization Set (includes 1 Cuddly Pac-Man, 4 Cuddly Ghosts, and 1 t-shirt); Player Customization Item Set (includes 2 panels, 2 health bars, and 2 plates).
*Some character customization items cannot be used by certain characters.
THE DLC:
The fourth season pass for TEKKEN 7, featuring a collection of different downloadable content bundled together at a discounted price!
DLC16 - Kunimitsu: A young thief who inherited her mother's name, Kunimitsu II comes all out to fight! Break your opponent's guard with lightning-fast moves and finish him off with blades shrouded in red and blue flames!
DLC17 - Vermilion Gates: A fantastic Japanese-themed stage full of elements from the land of the rising sun! A breakable marquee and considerable changes to the stage between afternoon and night, making the rounds different and dynamic!
DLC18 - Lidia Sobieska: Polish Prime Minister Lidia Sobieska enters the fight! Use her karate techniques to protect the people! Osu!
DLC19 - Island Paradise: A large coastal stage containing the pool of a luxury hotel and a beautiful beach with crystal clear water! Play enjoying the incomparable coastal atmosphere, with a warm, bright sun during the day and a beautiful sunset in the evening.
System Requirements
Minimum
OS:

Windows 7/8/10 (64-bit OS)

Storage:

60 GB

Processor:

Intel Core Intel Core i3-4160 - 3.60GHz

Memory:

6 GB

Graphics:

NVIDIA GeForce GTX 660 2GB, GTX 750Ti 2GB

DirectX:

11
Recommended
OS:

Windows 7/8/10 (64-bit OS)

Storage:

60 GB

Processor:

Intel Core i5-4690 3.5 GHz

Memory:

8 GB

Graphics:

NVIDIA GeForce GTX 1060

DirectX:

11