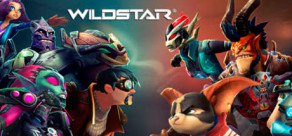 WildStar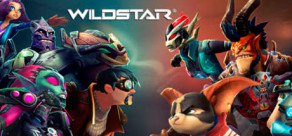 WildStar
About the game
Discover the legendary planet Nexus! Blast off for an epic adventure of galactic proportions! Choose a side and fight for control of Nexus, while uncovering the secrets of the hyper-advanced Eldan that disappeared from the planet long ago. Players can download the game, create an account, log in, and play through everything the game has to offer without spending any money, so yes, we do mean free!
Driven from their homeworlds by the Dominion, the Exiles are a ragtag alliance of refugees, outlaws and mercenaries that have come to planet Nexus to find a new home. The Dominion is a powerful interstellar empire that has ruled the galaxy for two thousand years, and now claims planet Nexus as its rightful legacy.
You can create your own destine, choosen from six spine-shattering classes, each with unique abilities and combat mechanics. Also, the player can choose one of four unique paths, each with custom contest designed for your personagem playstyle. 
This ain't your momma's tab-targeting combat system! Dodge or be vaporized. Utilizing an innovative telegraph system, combat in WildStar is a dynamic experience whete movemente and strategy deliver the ultimate in intergalactic homicide! Expore, study and conquer the most legendary planet in the universe! Play the way you want, in a lot of path missions, quests, challenges and public events.
More ways to kill other players than you can shake a mushroom cloud at! Did we mention you're in the middle of a bitter war against enemies who have despised you for centuries? Time to do your civic duty and mow 'em down in droves! And remember: in war they don't give medals for second place. On a open world, there is no time-out in war. 
Highlights
Discover the legendary planet Nexus! Blast off for an epic adventure of galactic proportions! 
Choose a side and fight for Nexus: The Exiles Vs. The Dominion.
Six spines-shattering classes: Warrior, spellslinger, esper, engineer, stalker and medic.
Four unique paths: Explorer, soldier, settler and scientist.
Housing: Stake your claim and build your domicile!
Combat: Ready, Aim, Kill! Manually aim your abilities in cobat, your enemies will do the same. Dodge or be vaporized!
Open world: There is no time-out in war! 
Arenas: Are you not entertained? Humiliate and demoralize in bulk by annihilating the opposing faction in 2v2, 3v3, and 5v5 arena matches full of blood-soaked goodness!
System Requirements
Minimum
OS:

Windows XP SP3 (32-bit)

Storage:

30 GB

Processor:

Intel® Pentium Core2 Duo 2.4 GHz, AMD Phenom X3 2.3 GHz,

Memory:

4 GB

Graphics:

NVIDIA GeForce 8800 GT, ATI Radeon HD 4850,
Recommended
OS:

Windows Vista (64-bit)

Storage:

30 GB

Processor:

Intel® Core i5 Quad Core 2.66GHz, AMD Phenom II X4 3GHz

Memory:

8 GB

Graphics:

NVIDIA GeForce GTX 460, Radeon HD 5830