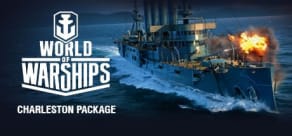 DLC
World of Warships - Invite Codes - Charleston Package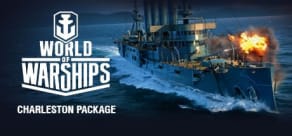 DLC
World of Warships - Invite Codes - Charleston Package
About the game
Let's not leave anyone unarmed! New users can choose from 3 free content options! By choosing WOWS Charleston Package you get the following content:
500 doubloons;
7 days World of Warships Premium account;
10000 Free experience;
 Charleston - American premium Tier III cruiser.
Papa Papa signals x10;
Equal Speed Charlie London signals x10;
American cruisers container x5;
Charleston national camouflage.
⚠️*NOTE: In case you have activated WOWS Ishizuchi & Katori Package or Katori Package o Emden & Mikasa Package when creating your account, you will not be able to enable this content.
⚠️* NOTE: This content is unique to new accounts. *Invite Codes can be activated only until December 31, 2020 at na.wargaming.net.
Highlights
THE GAME:
Over 200 historic naval vessels are yours to command in World of Warships, the ultimate free-to-play MMO action experience. Fight for naval supremacy in a variety of ships — fire a battleship's big guns, sneak in with a destroyer, charge with a cruiser, or darken the skies with carrier squadrons. Strategize, then strike!
World of Warships lets you experience epic naval combat like never before. Assemble and customize a fleet of gorgeously detailed ships and bring them into a variety of realistic battle scenarios across beautifully rendered real world locales. Jump into a random skirmish for a quick PvP clash, team up with friends for a challenging PvE scenario battle, or put your skills to the test in ranked battles! 
If you're looking for a real war, get your Clan action on! Develop your Clan, earn extras, climb to the top of the Clan League and be the best on the server!
Augment your fleet with a captain's bounty of customization options: enhanced equipment modifications, camouflage, flags, and more. Recruit a Commander and use their inherent skills on your favorite ship to improve crew performance and ship survivability. 
World of Warships offers an incredible free-to-play action-strategy challenge. Think you can handle it? Download and play today!