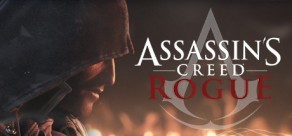 Assassin's Creed Rogue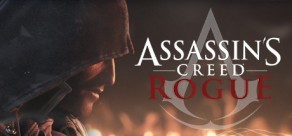 Assassin's Creed Rogue
Available Countries
Antigua & Barbuda
Argentina
Bahamas
Barbados
Belize
Bermuda
Bolivia
Brazil
Chile
Colombia
Costa Rica
Cuba
Dominica
Dominican Republic
Ecuador
El Salvador
Falkland Islands
French Guiana
Grenada
Guatemala
Guyana
Haiti
Honduras
Jamaica
Mexico
Nicaragua
Panama
Paraguay
Peru
Puerto Rico
South Georgia & South Sandwich Islands
St. Kitts & Nevis
St. Lucia
St. Vincent & Grenadines
Suriname
Uruguay
Venezuela
About the game
18th century, North America. Amidst the chaos and violence of the French and Indian War, Shay Patrick Cormac, a fearless young member of the Brotherhood of Assassin's, undergoes a dark transformation that will forever shape the future of the American colonies. After a dangerous mission gone tragically wrong, Shay turns his back on the Assassins who, in response, attempt to end his life. Cast aside by those he once called brothers, Shay sets out on a mission to wipe out all who turned against him and ultimately become the most feared Assassin hunter in history. Introducing Assassin's Creed® Rogue, the darkest chapter in the Assassin's Creed franchise yet. As Shay, you will experience the slow transformation from Assassin to Assassin Hunter. Follow your own creed and set off on an extraordinary journey through New York City, the wild river valley, and far away to the icy cold waters of the North Atlantic in pursuit of your ultimate goal - bringing down the Assassins for good.
Highlights
Become the ultimate Assassin hunter - Experience the Assassin's Creed universe from the perspective of a Templar. Play as Shay who, in addition to his deadly Master Assassin abilities, also possesses never-before-seen abilities and weapons:
Use Shay's deadly air rifle for both close quarters and long range combat. Distract, eliminate or confuse enemies using a variety of ammunition, including specialized grenades.
Protect yourself from hidden Assassins with your enhanced Aquiline Sight. Use Aquiline Sight to constantly monitor your surroundings and spot Assassins, whether hiding in shadows, on rooftops or in crowds.
Slow Dive Into Darkness - Witness Shay's transformation from an adventurous Assassin to a sinister, faithful Templar bent on eliminating his former allies. Experience first-hand the events that lead Shay down a dark path, in circumstances that will forever change the fate of the Assassin Order.
New and Improved Naval Battles - Board your ship, the Morrigan, and fight your way through the freezing seas of the North Atlantic and the shallow waters of North America's river valleys. Assassin's Creed Rogue adds new elements to the award-winning naval experience of Assassin's Creed® IV Black Flag, including:
New enemy tactics. Defend yourself from Assassins trying to board your ship and defeat your crew. Expel them quickly so you don't lose too many crew members.
New weapons such as flammable oil, which leaves a trail of fire that burns enemy ships, and the Puckle machine gun, which can fire continuously.
An arctic world full of possibilities. Break through layers of ice with your ship to discover hidden locations and use icebergs as cover during naval battles.
A vast and diverse open world to explore - Shay's story lets you explore three unique environments:
North Atlantic Ocean: Experience the icy winds and huge icebergs of the Arctic at this large naval park.
Valley of the Rivers: A vast, hybrid landscape of the American frontier, mixing rivers perfect for navigation and exploration on dry land.
New York City: One of the most famous cities in the world, completely recreated as it was in the 18th century.
System Requirements
Minimum
OS:

Windows 7 SP1, 8 e 8.1 (64bit)

Storage:

12GB

Processor:

Intel Core 2 Quad Q6600, 2.4GHz

Memory:

2 GB

Graphics:

nVidia GeForce GTS 450 / AMD Radeon HD5670, (1GB)

DirectX:

10
Recommended
OS:

Windows 7 SP1, 8 e 8.1 (64bit)

Storage:

12GB

Processor:

Intel Core i5, 2.5GHz

Memory:

4 GB

Graphics:

nVidia GeForce GTX 560 Ti /AMD Radeon HD 6870, (1GB)

DirectX:

10