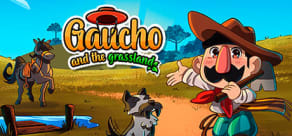 Gaucho and the Grassland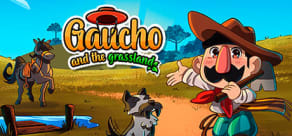 Gaucho and the Grassland
Available Countries
Antigua & Barbuda
Argentina
Bahamas
Barbados
Belize
Bermuda
Bolivia
Brazil
Chile
Colombia
Costa Rica
Cuba
Dominica
Dominican Republic
Ecuador
El Salvador
Falkland Islands
French Guiana
Grenada
Guatemala
Guyana
Haiti
Honduras
Jamaica
Mexico
Nicaragua
Panama
Paraguay
Peru
Puerto Rico
South Georgia & South Sandwich Islands
St. Kitts & Nevis
St. Lucia
St. Vincent & Grenadines
Suriname
Uruguay
Venezuela
Pre-order
Buy in the pre-sale and guarantee:
Project development support;
50% discount;
Early access to game demos (September 2022 / January 2023 & April 2023);
Acknowledgement with the supporters' names in the game credits;
Access to the full game key in Sep 2023 on Steam.
About the game
Return to the land of your childhood, rebuilding your family's ranch with your friends Cusco and Alazão, experiencing adventures in this fantastic universe of gaucho culture.
Highlights
LOYAL COMPANIONS: Living on the grassland can be lonely, but you will always have your companions to watch your back. Cusco (the dog) and Pingo (the horse) will be your sidekicks on every adventure, helping you discover the lands of Gaucho.
EXPLORATION: The world of Gaucho is full of fantastic places and creatures. You also will need to seek and capture wild animals for resources. You'll be amazed by the local tales of magical guardians and cursed places, as well as chilled by dangerous mythical creatures and dark caves hiding old mysteries and legendary treasures.
GREATER FREEDOM: Build your homestead on the grassland as you desire. As a true Gaucho, you can shape your home and your life, acquiring new lands in different biomes and building from the ground up, and in due time, you'll realize that living on the grasslands can be rewarding and wonderful.
System Requirements
Minimum
OS:

Windows 64-bits

Storage:

1 GB

Processor:

Core i3

Memory:

8 GB

Graphics:

Any off-board graphics
Recommended
OS:

Windows 64-bits

Storage:

1 GB

Processor:

Core i5 +

Memory:

8 GB

Graphics:

Any off-board graphics
Minimum
OS:

Ubuntu 18.04 LTS 64-bits

Storage:

1 GB

Processor:

Core i3

Memory:

8 GB

Graphics:

Any off-board graphics
Recommended
OS:

Ubuntu 18.10 + 64-bits

Storage:

1 GB

Processor:

Core i5 +

Memory:

8 GB

Graphics:

Any off-board graphics
Minimum
OS:

OSX 64-bits

Storage:

1 GB

Processor:

Core i3

Memory:

8 GB

Graphics:

Any off-board graphics
Recommended
OS:

OSX 64-bits

Storage:

1 GB

Processor:

Core i5 +

Memory:

8 GB

Graphics:

Any off-board graphics