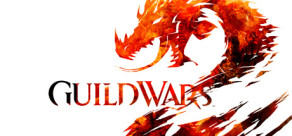 Guild Wars 2
Available Countries
Antigua & Barbuda
Argentina
Bahamas
Barbados
Belize
Bermuda
Bolivia
Brazil
Chile
Colombia
Costa Rica
Cuba
Dominica
Dominican Republic
Ecuador
El Salvador
Falkland Islands
French Guiana
Grenada
Guatemala
Guyana
Haiti
Honduras
Jamaica
Mexico
Nicaragua
Panama
Paraguay
Peru
Puerto Rico
South Georgia & South Sandwich Islands
St. Kitts & Nevis
St. Lucia
St. Vincent & Grenadines
Suriname
Trinidad & Tobago
Uruguay
Venezuela
About the game
Enter a living, breathing, fantasy world! Guild Wars 2 defines the future of online roleplaying games with action-oriented combat, customized personal storylines, epic dynamic events, world-class PvP, and no subscription fees!
Experience a new kind of high-impact, fast-paced combat. Attack on the move, dodge and roll away from enemy blows, team up with other players, and take advantage of environmental weapons to dominate the battlefield!
Remember, is YOUR story. Your choices determine how your personal story evolves; with thousands of possible variations, no two players will have the exact same experience. Competitive play in Guild Wars 2 is easy to learn, but offers challenges for new players and hardcore PvPers alike. In Player vs. Player matches, small teams of players battle over maps packed with objectives, while in World vs. World, armies of hundreds of players from competing servers wage war across four sprawling maps.
Highlights
Free to play, an incredible open world full of mysteries for your hero. Get full content with no subscription fees.
Dynamic events throughout the map, available to all players.
Choose from five different races: Charr, Humano, Asura, Norn and Sylvari.
Write your story following one of the eight classes available: Elementalist, Warrior, Guardian, Engineer, Ranger, Necromancer, Thief and Mesmer.
Customization of skills, weapons and armor, a system that allows you to create a personal and totally new character.
History relating each movement of each player, turning their personal experience into something unique universe.
Adaptive difficulty, a true, epic and exciting challenge.
System Requirements
Minimum
OS:

Windows XP Service Pack 2

Storage:

25 GB

Processor:

Intel Core 2 Duo 2.0 GHz, Core i3, AMD Athlon 64 X2 +

Memory:

2 GB

Graphics:

NVIDIA GeForce 7800, ATI X1800, Intel HD 3000 (256 MB)
Minimum
OS:

Mac OS X 10.7.X

Storage:

25 GB

Processor:

Intel Core i5

Memory:

4 GB

Graphics:

NVIDIA GeForce 320M, ATI Radeon HD 6630M, Intel HD 3000