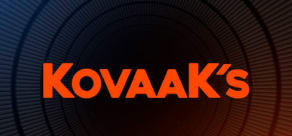 KovaaK's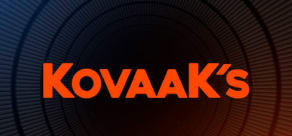 KovaaK's
About the game
The world's best aim trainer, trusted by top pros, streamers, and players like you. Upgrade your FPS skills with over 175,000 player-created scenarios and shareable playlists, in-game map editor, infinite customization, cloned game physics. Share your profile and stats on kovaaks.com!
The World's Best Aim Trainer: 
The highest-performance aim trainer, with the lowest input delay
Thousands of pros and streamers buy and use KovaaK's to stay on top
Made by FPS pros and deeply partnered with NVIDIA
Over 26,000 training scenarios and over 150,000 playlists, with infinite customization supporting every FPS/TPS title and skill-level
Supportive community of aim experts and players just like you
We don't turn you into data for sale to third-parties
 
Here is why so many gamers trust KovaaK's:
Unparalleled performance: Built in Unreal Engine, ensuring the absolute highest performance.
Authentic game feel: Cloned weapon and movement physics from top FPS/TPS titles, with exact sensitivity matching. You will quickly improve at your favorite game!
NVIDIA partnership: The only aim trainer with access to Nvidia's lowest-level GPU routines, reducing input delay to the absolute minimum. And, check out NVIDIA Experiments Mode in KovaaK's, where you can directly contribute to scientific research into FPS performance.
Infinite flexibility: New in-game Map Editor means you can create anything you'd like. Create your own scenarios. Customize every aspect of your training. If you can imagine it, you can make it!
Honesty: KovaaK's isn't a data suction machine, masquerading as an aim trainer. All we care about is making you better at the games you love.
Highlights
Reddit User - Is this black magic??? I've been training for about 4 days now and I just destroyed a friend that I couldn't beat before. Imagine after a year of training!
Iron - KovaaK is something I've been doing before every game session for over a year now. It's something that will always be part of my arsenal in my never-ending quest for improvement. Great scenarios. Drastic improvement. Better people. Thank you guys
Freakazoid - Kovaaks allows me to work on my muscle memory so I can focus on making decisions, not the fate of my films. It made me a more consistent player in terms of winning fights.
Noted - Kovaaks is the only true marksmanship trainer that has made me break my plateau, I'm grateful for all the amazing workouts and the community.
Euriece - KovaaKs is the best marksmanship trainer to practice consistency, 20-60 minutes is the ideal amount to play every day

Sandbox:
Sandbox includes over 25,000 practice scenarios and playlists suited to your favorite game and skill level
New in-game map editor! Tons of customization options. Features backwards compatibility with the old map format.
Newly updated visuals! Save your favorite looks as Themes.
Scaled mouse sensitivity for popular games including Fortnite, Valorant, CS:GO, Overwatch, Quake/Source, Paladins, Rainbow Six Siege, Battalion 1944 and Reflex
Create your own weapons, characters, bots and maps
Create your own personalized workout playlists and easily share them with your friends
Make bots dodge and aim exactly how you want
Make challenges to practice specific scenarios
Editable profiles that can be edited in-game or with text editors
All the configuration options you would expect from a competitive FPS title:
field of vision
Separate horizontal/vertical mouse sensitivity
Unlocked frame rate
settings per weapon
And much more.
Compete on the leaderboards in any scenario (global or friends only)
Custom crosshairs (JPG, PNG, BMP, etc.) and visuals (floor/wall textures from a large list of options; character bodies and heads can be set to RGB values and differentiated by team; attacks can be set to colors of characters)
 

Trainer -The Trainer is a guided experience to perfect your click timing, featuring enhanced graphicsThe Trainer analyzes your performance and dynamically adjust to help you improve quickly; our coaching system watches your performance and serves you the kinds of targets you need to improve

Performance - Highly responsive input from a tweaked Unreal Engine 4 with approval from top CS:GO, Valorant, Fortnite, Overwatch, Apex Legends, and Quake professional players who have tested and provided feedback

 
System Requirements
Minimum
OS:

Windows 10 64-bit (latest Service Pack)

Storage:

8 GB

Processor:

Intel Core i3 or AMD Phenom X3 865

Memory:

4 GB

Graphics:

Nvidia GeForce GTX 460, ATI Radeon HD 4850, or Intel HD Graphics 4400

DirectX:

11

Network:

broadband internet connection
Recommended
OS:

Windows 10 64-bit (latest Service Pack)

Storage:

8 GB

Processor:

Intel® Core™ i5 or AMD Phenom™ II X3 or better

Memory:

16 GB

Graphics:

NVIDIA® GeForce® GTX 660 or AMD Radeon™ HD 7950 or better

DirectX:

11

Network:

broadband internet connection