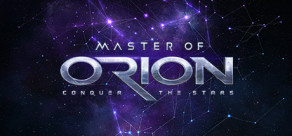 Master of Orion
Available Countries
Antigua & Barbuda
Argentina
Bahamas
Barbados
Belize
Bermuda
Bolivia
Brazil
Chile
Colombia
Costa Rica
Cuba
Dominica
Dominican Republic
Ecuador
El Salvador
Falkland Islands
French Guiana
Grenada
Guatemala
Guyana
Haiti
Honduras
Jamaica
Mexico
Nicaragua
Panama
Paraguay
Peru
Puerto Rico
South Georgia & South Sandwich Islands
St. Kitts & Nevis
St. Lucia
St. Vincent & Grenadines
Suriname
Trinidad & Tobago
Uruguay
Venezuela
About the game
Master Of Orion – Conquer the Stars. The ascendant spacefaring 4X strategy game returns! A new chapter in the epic Master of Orion saga is poised to once again capture the imaginations of millions of gamers.
Diehard fans of the first games will be ecstatic to know that this revival is being built under the watchful eyes of members from the original development team, in conjunction with NGD Studios in Buenos Aires!
Discover Master of Orion as it was always meant to be: A fully orchestrated score, interstellar warfare and exploration against the backdrop of beautifully animated far flung galaxies. Confront hostile civilizations, negotiate with mysterious aliens, share knowledge with allies and uncover this newly imagined universe.
Highlights
All 10 original Master of Orion races, brought to life through compelling AI and award-winning voice acting talent
Over 75 researchable technological advancements
Vast galaxies featuring up to a 100 different solar systems, each composed of myriad planets and stars
Customizable ships with diverse styles for each race
Multiple ways to win – including conquest, technological, diplomatic, and more
Enthralling gameplay that will have you saying "just one more turn" again and again
System Requirements
Minimum
OS:

Windows 7 / 8 / 10 (64bit)

Storage:

15 GB

Processor:

Intel Core 2 Duo 2.0 GHz / AMD Athlon X2 2.2 GHz

Memory:

2 GB

Graphics:

nVidia 240, ATI 4650, Intel Integrated HD 4000

DirectX:

9.0c
Recommended
OS:

Windows 7 / 8 / 10 (64bit)

Storage:

15 GB

Processor:

Intel i5 2.8GHz / AMD Athlon X4 3.0GHz

Memory:

4 GB

Graphics:

NVidia 560, ATI 5870

DirectX:

9.0c
Minimum
OS:

Mac 10.6 - 10.11 (Snow Leopard - El Capitan)

Storage:

15 GB

Processor:

Intel Core 2 Duo 2.0 GHz / AMD Athlon X2 2.2 GHz

Memory:

2 GB

Graphics:

nVidia 240, ATI 4650, Intel Integrated HD4000
Recommended
OS:

Mac 10.6 - 10.11 (Snow Leopard - El Capitan)

Storage:

15 GB

Processor:

Intel i5 2.8GHz / AMD Athlon X4 3.0GHz

Memory:

4 GB

Graphics:

NVidia 560, ATI 5870
Minimum
OS:

Ubuntu 14.04 64-bit

Storage:

15 GB

Processor:

Intel Core 2 Duo 2.0 GHz / AMD Athlon X2 2.2 GHz

Memory:

2 GB

Graphics:

NVidia 240, ATI 4650, Intel HD 4000
Recommended
OS:

Ubuntu 14.04 64-bit

Storage:

15 GB

Processor:

Intel i5 2.8GHz / AMD Athlon X4 3.0GHz

Memory:

4 GB

Graphics:

NVidia 560, ATI 5870