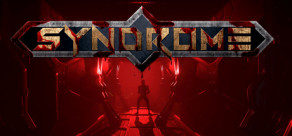 Syndrome
Available Countries
Antigua & Barbuda
Argentina
Bahamas
Barbados
Belize
Bermuda
Bolivia
Brazil
Chile
Colombia
Costa Rica
Cuba
Dominica
Dominican Republic
Ecuador
El Salvador
Falkland Islands
French Guiana
Grenada
Guatemala
Guyana
Haiti
Honduras
Jamaica
Mexico
Nicaragua
Panama
Paraguay
Peru
Puerto Rico
South Georgia & South Sandwich Islands
St. Kitts & Nevis
St. Lucia
St. Vincent & Grenadines
Suriname
Trinidad & Tobago
Uruguay
Venezuela
About the game
You wake up dazed and confused, probably from the effects of cryosleep. No one can be seen around, but you soon start to find the bodies of your dead crewmen. The ship is adrift, and whoever – or whatever – killed your crewmates is probably still around. 
Syndrome is a sci-fi survival horror game that takes place aboard the "Valkenburg", an exploration and science ship equipped with the most advanced systems in the Novacore fleet. 
You need to find out what happened to your crewmen and do whatever you can to survive this nightmare. The enemies are powerful and numerous, which means that stealth and evasion are often the best strategy. You'll find weapons aboard the ship, but ammo is scarce and should be wisely spent...
Highlights
Claustrophobic horror: the action takes place inside a spaceship. There are countless horrors inside, both physical and psychological. 
Fight or hide: there are weapons on the ship, but not enough ammo to take everyone out. Use them wisely. 
Engaging storyline: nothing is what it seems. Something very bad happened aboard the ship, and it's up to you to find out what's really going on. 
Reactive enemies: they'll follow noises and investigate any disturbances. 
Interactive scenario: there's plenty of exploration to do inside the ship, and many things to discover.
System Requirements
Minimum
OS:

Windows Vista 64-bit

Storage:

9 GB

Processor:

Core i3 / AMD A6 2.4Ghz

Memory:

4 GB

Graphics:

NVIDIA GeForce GTX 260 / AMD Radeon HD 5750.
Recommended
OS:

Windows 7 64-bit

Storage:

9 GB

Processor:

Core i5 / AMD FX 2.4Ghz

Memory:

8 GB

Graphics:

NVIDIA GeForce GTX 480 / AMD Radeon HD 5970.
Minimum
OS:

10.9 64-bit

Storage:

9 GB

Processor:

Core i3 2.4Ghz

Memory:

4 GB

Graphics:

NVIDIA GeForce GTX 260 / AMD Radeon HD 5750. OpenGL 3.3
Recommended
OS:

10.10 64-bit

Storage:

9 GB

Processor:

Core i5 2.4Ghz

Memory:

8 GB

Graphics:

NVIDIA GeForce GTX 480 / AMD Radeon HD 5970. OpenGL 3.3