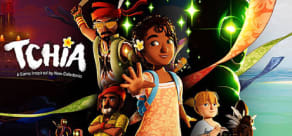 Tchia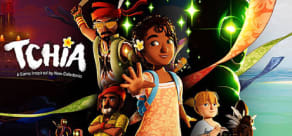 Tchia
Available Countries
Argentina
Bahamas
Barbados
Belize
Bolivia
Brazil
Chile
Colombia
Costa Rica
Dominican Republic
Ecuador
El Salvador
Guatemala
Haiti
Honduras
Jamaica
Mexico
Nicaragua
Panama
Paraguay
Peru
Puerto Rico
St. Kitts & Nevis
St. Lucia
St. Vincent & Grenadines
Trinidad & Tobago
Uruguay
About the game
Follow Tchia on a tropical open-world adventure to rescue her father from the tyrant Meavora, ruler of the archipelago. Climb, glide, swim and sail your boat across beautiful islands while exploring an open world of realistic physics. She faces the cloth soldiers created by Meavora in free combats where creativity rules. Control any animal or object you find, make new friends and play your ukulele. A poetic coming-of-age story inspired by New Caledonia.
Highlights
SOUL JUMP - Tchia's special gift allows you to control any animal or object you come across. With over 30 animals and hundreds of objects to choose from, fly like a bird, explore the ocean like a fish or dig for treasure like a dog! Use your unique soul jumping skills to explore, solve puzzles and discover secrets.
EXPLORATION AND THROUGH - Jump and slide across a vast archipelago and use the Tricks system to perform cool stunts and dives. The free climbing mechanic lets you climb anything in the world without restrictions, including any physics-based tree. Catch the ocean waves and sail your customizable boat through turquoise lagoons and snorkel over coral reefs and shipwrecks.
COMBAT AND ENCOUNTERS - Face the Maano: mysterious enemies generated from pieces of wood and fabric. Keep moving, improvise and use all of Tchia's abilities to come out on top in these intense encounters. You can also test your skills by taking on mystical challenges at Totem Shrines.
STORY AND MUSIC - Take Tchia on an exciting adventure and meet a diverse cast of characters inspired by the cultures of New Caledonia. Fully animated cutscenes with traditional language voiceovers will punctuate your journey, while an original orchestral soundtrack infused with local sounds creates a unique and immersive world.
UKULELE - Just playing alone or playing alongside other inhabitants of the archipelago, your fully playable ukulele will be a faithful companion throughout the game. Use it at key moments in the story during rhythm sections, or play unlockable melodies anywhere in the open world to trigger special events like attracting animals, triggering rain…
CUSTOMIZATION AND ITEMS - Style Tchia's outfits and boat with hundreds of unlockable cosmetic items, from a traditional look to the most over-the-top options. You'll also unlock useful and fun tools along the way, such as a flashlight, slingshot, compass, camera...
NEW CALEDONIA - The world of Tchia was inspired by New Caledonia, a small island in the Pacific Ocean, homeland of the co-founders of Awaceb. Inspiration was drawn from the rich and varied landscapes, cultures, music, languages, folklore and local traditions and was used to create a fictional world and tell a universal story for all to understand and enjoy. Characters are voiced by local talent in traditional languages and subtitled in multiple languages including English, French, Russian, Chinese, German and more.
System Requirements
Minimum
OS:

Windows 10/11

Storage:

15 GB

Processor:

Intel Core i5-7600 / AMD Ryzen 5 1600

Memory:

8 GB

Graphics:

NVIDIA GeForce GTX 1060 6GB / AMD Radeon RX 580

DirectX:

11
Recommended
OS:

Windows 10/11

Storage:

15 GB

Processor:

Intel Core i5-9600 / AMD Ryzen 5 3600

Memory:

16 GB

Graphics:

NVIDIA GeForce RTX 2060 / AMD Radeon RX 5700

DirectX:

11

Network:

Conexão de internet banda larga