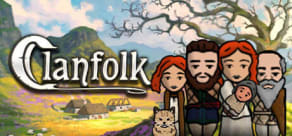 Clanfolk
Available Countries
Algeria
American Samoa
Angola
Anguilla
Antarctica
Aruba
Australia
Benin
Botswana
Bouvet Island
British Indian Ocean Territory
British Virgin Islands
Burkina Faso
Burundi
Cameroon
Canada
Cape Verde
Caribbean Netherlands
Cayman Islands
Central African Republic
Chad
Christmas Island
Cocos (Keeling) Islands
Comoros
Congo - Brazzaville
Congo - Kinshasa
Cook Islands
Côte d'Ivoire
Curaçao
Djibouti
Egypt
Equatorial Guinea
Eritrea
Ethiopia
Faroe Islands
Fiji
French Polynesia
French Southern Territories
Gabon
Gambia
Ghana
Gibraltar
Guadeloupe
Guam
Guernsey
Guinea
Guinea-Bissau
Heard & McDonald Islands
Isle of Man
Jersey
Kenya
Kiribati
Lesotho
Liberia
Libya
Macau SAR China
Madagascar
Malawi
Mali
Marshall Islands
Martinique
Mauritania
Mauritius
Mayotte
Micronesia
Montserrat
Morocco
Mozambique
Namibia
Nauru
New Caledonia
New Zealand
Niger
Nigeria
Niue
Norfolk Island
Northern Mariana Islands
Palau
Palestinian Territories
Papua New Guinea
Pitcairn Islands
Réunion
Russia
Rwanda
Saint Martin
Samoa
São Tomé & Príncipe
Senegal
Seychelles
Sierra Leone
Solomon Islands
Somalia
South Sudan
St. Barthélemy
St. Helena
St. Martin
St. Pierre & Miquelon
Sudan
Svalbard & Jan Mayen
Swaziland
Tanzania
Togo
Tokelau
Tonga
Tunisia
Turks & Caicos Islands
Tuvalu
U.S. Outlying Islands
U.S. Virgin Islands
Uganda
United States
Vanuatu
Wallis & Futuna
Western Sahara
Zambia
Zimbabwe
About the game
Clanfolk is a simulator of medieval colonies that will challenge you to face nature itself in the Scottish Highlands. Starting with just an empty plot of land and the closest members of your family, you'll learn to survive as you build your home, tend to livestock and crops, and fight the dreadful winter. Whether you will develop your small settlement into a popular inn, a center of commerce, or whether what will make you happy is to build a large and prosperous home, it is all in your hands; including the lives of your clan.
Highlights
YOUR FAMILY LEGACY - Create your family history from beginning to end across multiple generations, from building your home from scratch to having a legacy that will last for generations to come.
Define all the details of your own lineage or choose one of the existing clans to then control the various generations of a family seeking to survive the harsh Scottish Highlands. Your family members will marry, have children, grow old and die, eventually leaving their contributions and struggles to the next generation.
Manage everyone's routine to ensure they are rested, fed and considerably happy without risking your family's preparation for the inevitable arrival of the harsh winter. During a working day, morning rituals, socializing and resting will also be present among your main tasks: planting, plowing, fishing, hunting, building and cooking.
Each member of your family has their own traits, aspirations, dreams and abilities that will help indicate what they can do best. They will take care of themselves and each other and seek to do better with time. The babies in your family are full of potential and will learn as they work alongside their elders. Teach them to hunt, cook, scavenge, build or plant to ensure that all the fundamental survival skills are passed on to the next generation when the elders pass away.

THE CHANGE OF SEASONS - Warm summers will give way to autumn nights and then fierce winters before life and spring return to the Highlands. Your survival will depend on your ability to plan for the future and adapt to the changing seasons.
Every season has its challenges and opportunities, whether it's picking fruit, making eel traps, hunting rabbits or searching for mushroom fields, you'll need to make the most of the opportunities of medieval life.
Soil conditions will change over time and a number of factors will influence the growth of your crops. Plow the ground, use slash and burn techniques for planting, and train the right farmers to keep your clan well fed.
The environment will present constant challenges: your herd, your possessions, and even your clan members must be kept safe from heavy rain and subzero temperatures. Water that is left in the cold will freeze, to consume it again it will be necessary to melt the ice near the fire. Food that gets wet in the rain will spoil quickly, although wet objects don't catch fire so easily. Homeless farm animals can die from lack of health and your people can freeze if not near the warmth of a fire or properly dressed in furs.

A PLACE TO CALL HOME - Establish your home starting with nothing but the land around you. Develop the knowledge necessary for survival through generations: with each branch, tree, stone and reed harvested, you will unlock new ideas and methods that your clan can use to improve their living conditions.
You'll start by sleeping on land under the night sky until you're able to build properly ventilated houses and barns out of brick and stone. With every small step you'll be unlocking new materials and items for your use.
Technological advances will come naturally over time as you work with the raw materials the land offers, which will inspire your clan to create new ideas and methods. Pottery, bricks, and tiles will only become available after you find clay. The creation of iron tools is the product of mining the correct mountains. Items with fur are the result of hunting and skinning animals in the butcher's block.
Maintain complex and realistic production chains across seasons by prioritizing certain tasks and setting production targets and requirements. Balance demand for basics and luxury items.
Prepare for the inevitable disasters: poor health, severe weather, and massive fires can turn a thriving home into a cemetery or funeral pyre.
BEYOND YOUR CLAN - Your clan is not the only family in the Highlands: merchants, travelers and neighbors wanting to work will be visiting, giving you the opportunity to make new friends, earn money and even try your luck in living beyond of its possibilities.
Trading posts will attract members of other clans ready to sell useful goods and buy whatever you have to offer. Your reputation with other clans will determine what types of goods vendors will bring you, and as each clan specializes in their own wares, the right friendships can ensure your survival.
Travelers will be looking for accommodations when they pass by your property. It's your choice whether to offer them shelter or not. Guests who are particularly pleased can extend their visit or pay handsomely, so building a bustling inn could be a good possibility.
Workers from other clans will come for job offers from time to time, looking for an opportunity to earn money in exchange for their labor. A few more skilled hands can make all the difference in finishing the harvest, expanding your hunting parties or hiring staff for your newly built inn.
System Requirements
Minimum
OS:

Windows 7/8/10

Storage:

2 GB

Processor:

2.6 Ghz Dual Core

Memory:

2 GB

Graphics:

1GB 3D DirectX 9 Compatible video card

DirectX:

9.0c
Recommended
OS:

Windows 7/8/10

Storage:

2 GB

Processor:

3.1 Ghz Dual Core

Memory:

4 GB

Graphics:

2GB 3D DirectX 9 Compatible video card

DirectX:

9.0c