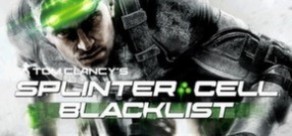 Tom Clancy's Splinter Cell Blacklist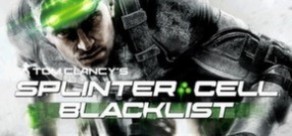 Tom Clancy's Splinter Cell Blacklist
About the game
The United States is militarily present in two-thirds of the countries around the world making them potential targets anywhere on the globe. A group of terrorists calling themselves "The Engineers" started an ultimatum of terror called the Blacklist - a deadly countdown counter of attacks on points of interest in the U.S.
Special Operations Agent Sam Fisher is now the leader of the newly formed Fourth Echelon: a clandestine unit that solemnly serves the President of the United States. Together, they need to take out the Engineers scenario anyway and interrupt the Blacklist before it reaches zero.
Highlights
Operate No Restrictions: Sam is back in a more lethal tactical set than ever! With the freedom guaranteed to do whatever it takes to stop the Blacklist, Sam walks through exotic locales in North American cities as he rushes against the clock in search of who is behind the devastating threat.
Be Owner of Your Own Game Style: Splinter Cell Blacklist allows players to define their personal style of play and be rewarded for the choices they make.
Ghost, are the players who prefer not to be seen. They analyze and plan the best way to make things happen. They are perfect spies
Assault, they are the players with instinct to face the danger of front. They are open to open crossfire.
Panther, are players who seek the combination of perfect attack lethality and silence. They are always close to the surgical attack.
Trade Tools: End Engineers using new devices such as the Cobra Camera and the Drone Microtrirotor. Splinter Cell Blacklist also brings back to the most fervent fans the Sitcky Shocker and the brutal Karambit bent knife. Fighting fans will be happy to perform most of Sam's ability to abduct and carry enemies, while Killing in Motion allows the player to strike with surgical precision by marking and executing multiple enemies in a fluid motion.
Build a New Echelon: Sam is building an entirely new Echelon; your team, your way. Anna "Grim" Grimsdottir is his manager of technical operations, CIA operative agent Isaac Briggs provides additional firepower, and hacker Charlie Cole controls himself from outside the team. The Fourth Echelon is a fully mobile operations unit with unlimited features and state-of-the-art technology on board the sneaky aircraft, the Paladin.
Get Involved in a Fully Integrated Experience: Sam and his team are watching for real-time terrorist attacks thanks to the Strategic Mission Interface (SMI). The SMI allows 4th Echelon to receive data on mission objectives while on the move. It also serves as a hub for all game content, including cooperative and adversary modes. With SMI, gamers can take advantage of the game's universal economy system that allows gamers to fully customize and enhance Sam, their costume, goggles, weapons, paladin and more.
System Requirements
Minimum
OS:

Windows XP +

Storage:

25 GB

Processor:

2.53 GHz Intel Core2 Duo E6400 / 2.80 GHz AMD Athlon™= 64 X2 5600

Memory:

2 GB

Graphics:

512 MB - 10–compliant with Shader Model 4.0

DirectX:

9
Recommended
Storage:

25 GB

Processor:

2.66 GHz Intel Core2 Quad Q8400 / 3.00 GHz AMD Phenom II X4 940 +

Memory:

4 GB

DirectX:

11