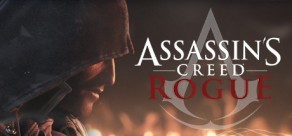 Assassin's Creed Rogue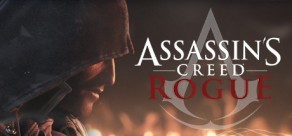 Assassin's Creed Rogue
About the game
18th century, North America. Amidst the chaos and violence of the French and Indian War, Shay Patrick Cormac, a fearless young member of the Brotherhood of Assassin's, undergoes a dark transformation that will forever shape the future of the American colonies. After a dangerous mission gone tragically wrong, Shay turns his back on the Assassins who, in response, attempt to end his life. Cast aside by those he once called brothers, Shay sets out on a mission to wipe out all who turned against him and ultimately become the most feared Assassin hunter in history. Introducing Assassin's Creed® Rogue, the darkest chapter in the Assassin's Creed franchise yet. As Shay, you will experience the slow transformation from Assassin to Assassin Hunter. Follow your own creed and set off on an extraordinary journey through New York City, the wild river valley, and far away to the icy cold waters of the North Atlantic in pursuit of your ultimate goal - bringing down the Assassins for good.
Highlights
Torne-se o caçador de Assassinos definitivo - Viva o universo de Assassin's Creed pela perspectiva de um Templário. Jogue como Shay que, além de suas habilidades mortais de Mestre Assassino, também possui habilidades e armas nunca vistas antes: 

Use o mortal rifle de pressão de Shay, tanto para combate em curtas quanto longas distâncias. Distraia, elimine ou confunda inimigos usando uma variedade de munições, incluindo granadas especializadas. 
Proteja-se de Assassinos escondidos com sua Visão Aquilina aprimorada. Use a Visão Aquilina para monitorar constantemente os arredores e detecte Assassinos, escondidos nas sombras, nos telhados ou em meio à multidão. 

Mergulhe lentamente em trevas - Testemunhe a transformação de Shay, de um Assassino aventureiro para um sinistro e fiel Templário, disposto a eliminar seus antigos aliados. Acompanhe, em primeira mão, os eventos que levarão Shay a um caminho sombrio, em circunstâncias que mudarão para sempre o destino da Ordem dos Assassinos. 
Batalhas navais novas e aperfeiçoadas - Embarque no seu navio, o Morrigan, e lute em seu curso pelos mares congelantes do Atlântico Norte e pelas águas rasas dos vales dos rios da América do Norte. Assassin's Creed Rogue acrescenta elementos novos à experiência naval premiada de Assassin's Creed® IV Black Flag, incluindo: 

Novas táticas inimigas. Defenda-se de Assassinos que tentam embarcar no seu navio e derrotar sua tripulação. Expulse-os rapidamente para não perder muitos membros da tripulação. 
Novas armas, como óleo inflamável, que deixa um rastro de fogo que queima navios inimigos, e a metralhadora Puckle, capaz de disparar continuamente. 
Um mundo ártico cheio de possibilidades. Quebre camadas de gelo com seu navio para descobrir locais escondidos e use icebergs como cobertura durante batalhas navais. 

Um vasto e diverso mundo aberto para explorar - A história de Shay permite que você explore três ambientes únicos: 

Norte do Oceano Atlântico: Experimente os ventos gelados e os enormes icebergs do Ártico neste grande parque naval. 
Vale dos Rios: Um cenário vasto e híbrido da fronteira americana, que mistura rios perfeitos para navegação e exploração em terra firme. 
Cidade de Nova Iorque: Uma das cidades mais famosas do mundo, totalmente recriada como era no século XVIII. 
System Requirements
Minimum
OS:

Windows 7 SP1, 8 e 8.1 (64bit)

Storage:

12GB

Processor:

Intel Core 2 Quad Q6600, 2.4GHz

Memory:

2 GB

Graphics:

nVidia GeForce GTS 450 / AMD Radeon HD5670, (1GB)

DirectX:

10
Recommended
OS:

Windows 7 SP1, 8 e 8.1 (64bit)

Storage:

12GB

Processor:

Intel Core i5, 2.5GHz

Memory:

4 GB

Graphics:

nVidia GeForce GTX 560 Ti /AMD Radeon HD 6870, (1GB)

DirectX:

10