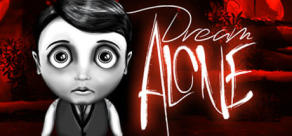 Dream Alone
Available Countries
Antigua & Barbuda
Argentina
Bahamas
Barbados
Belize
Bermuda
Bolivia
Brazil
Chile
Colombia
Costa Rica
Cuba
Dominica
Dominican Republic
Ecuador
El Salvador
Falkland Islands
French Guiana
Grenada
Guatemala
Guyana
Haiti
Honduras
Jamaica
Mexico
Nicaragua
Panama
Paraguay
Peru
Puerto Rico
South Georgia & South Sandwich Islands
St. Kitts & Nevis
St. Lucia
St. Vincent & Grenadines
Suriname
Trinidad & Tobago
Uruguay
Venezuela
About the game
Are you skilled enough to face frequent deaths, survive deadly traps and avoid scary enemies? Enjoy an ultra-difficult classic 2D platformer with a dark story! Master your special abilities, enter an alternate reality, and clone yourself to get through 21 hardcore levels!
Dream Alone is a 2D platforming game with classic platform gameplay, deadly traps, a dark storyline and unique hero abilities. 
A mysterious sickness strikes a quiet village. One by one the townspeople fall into a coma, entire families falling prey to a death-like state. When the hero's family becomes affected by the disease, he starts a dangerous journey to find the mythical sorceress, Lady Death, who is supposed to have powers that can stop or perhaps even reverse the disease.
The hero travels through many levels and include a forest, a cemetery, a battlefield, a ghost town, etc. Nearly all levels have their own alternative reality versions; slightly different versions that hold a few more objects or traps in different locations. As the story develops, the player uncovers more about the main hero's past, his motivation and some very dark secrets. 
A mistake, a wrong jump or simply not being careful enough means instant death. Precision jumps and quick running are not enough, however. Some traps need to be deactivated and some objects, like stones or crates, need to be moved into certain positions. Sometimes there's no object to move or trigger unless the hero uses one of his special powers, which are rare in the game. The hero may jump into an alternative reality. In some cases the hero can even create a clone of himself! 
By using all of your abilities and finding your way through the different realities you may yet find lady death.
Highlights
Unique gameplay due to alternative reality levels and time warp feature.
Varied game mechanics.
Grayscale graphic with original "old horror" camera effects.
Enigmatic story reminiscent of dark fairy tales. 
Beautiful minimal soundtrack.
21 levels full of disturbing story.
System Requirements
Minimum
OS:

Windows 7 / 8 / 10

Storage:

4 GB

Processor:

2.0 GHz CPU

Memory:

2 GB

DirectX:

9.0c
Recommended
OS:

Windows 7 / 8 / 10

Storage:

4 GB

Processor:

2.0 GHz CPU

Memory:

4 GB

DirectX:

9.0c