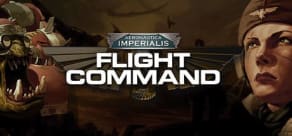 Aeronautica Imperialis: Flight Command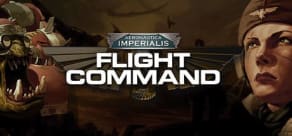 Aeronautica Imperialis: Flight Command
About the game
Take control of the war for air supremacy in the 41st millennium. Aeronautica Imperialis: Flight Command propels the excitement of the Warhammer 40,000 universe into the stratosphere in a richly detailed aerial combat game.
Enter the arena of tactical airborne warfare like never before as you launch into the war-torn skies of the 41st Millennium. Plan your manoeuvres and issue your commands, then pray to the Emperor (or to Gork and Mork) as your strategy unfolds in real time cinematic playback. Take to the skies as the heroes of the Imperial Navy and defend the Imperium or take command of the Ork Airwaagh and lead the planetary plundering from the air, for when the skies are dominated, control over the land soon follows.
Delivering a deep yet visually engaging combination of simultaneous turn-based strategy and atmospheric cinematic action, Aeronautica Imperialis: Flight Command takes the core mechanics and complexity of the tabletop game and streamlines them into an immersive tactical experience with more explosions!
"Hit 'em hard, Hit 'em low and give 'em plenty of Dakka" - Uzgob (call-sign: Mavarork), Kommanda of the Deff Skwadron
Highlights
Become the Flight Commander of the Aeronautica Imperialis or Skwadron Kommanda of the Ork Air Waaagh and take control of the fearsome airborne war engines of the Warhammer 40,0000 universe.
Simultaneous turn-based strategy meets real-time cinematic action. See the enemies of the Imperium of Mankind (or da puny humies) be destroyed from every angle.
In-depth tactical elements including altitude, pilot commands and a wide range of weapon systems adapted faithfully from the tabletop game.
Full single player air superiority campaign. Customise your squadron, level-up your pilots' abilities with new skills, equip your aircraft with a deadly array of weaponry and build the ultimate flying force. then take on the might of the Airwaaagh's fly boss over the skies of Rynn's World.
7 scenarios - each one a self-contained story delivering a different challenge in either single-player or multiplayer online. Play each one as the Imperial Navy or Ork Air Waaagh!
From Thunderbolts to Marauders, Fightas to 'Eavy Bommers, take command of the mighty airborne engines of war from across the Imperial Navy and Ork Airwaagh!
System Requirements
Minimum
OS:

Windows 7 / Windows 8.1 / Windows 10 (64-bit versions only)

Storage:

10 GB

Processor:

Intel Core i5-3450 (3.1 GHz) / AMD FX-6300 (3.5 GHz)

Memory:

8 GB

Graphics:

2 GB GeForce GTX 660 / Radeon HD 7870

DirectX:

11
Recommended
OS:

Windows 7 / Windows 8.1 / Windows 10 (64-bit versions only)

Storage:

10 GB

Processor:

Intel Core i7-3820 (3.6 GHz) / AMD Ryzen 5 1600X (3.6 GHz)

Memory:

16 GB

Graphics:

4 GB GeForce GTX 960 / Radeon R9 380

DirectX:

11