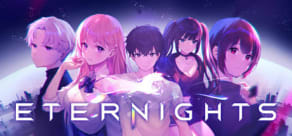 Eternights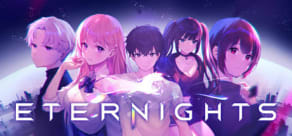 Eternights
About the game
Eternights is an action and romance game that mixes a love story with adrenaline-filled combat as you enjoy life as best you can during the apocalypse. Scavenge for supplies, explore dungeons... and go on dates!
Save the world and fall in love in the process.
Highlights
Face the Infected – One day, something or someone turned humans into dangerous monsters. Now they just want violence and power. And they are what prevent you from achieving the world you want. The most important? You're not just fighting for your survival: you're fighting for those you love.
Find Love – The end of the world is a great topic to break the ice! When you're not exploring dungeons, you can spend time getting to know five lovable and quirky characters. Explore the stories and strengthen the bond between you to unlock special skills and spells to use in battle.
Race against the clock - Find resources, explore dungeons, date... There's a lot to do in one day, and each area has a time limit! Will you strengthen ties with your love to unlock new skills? Scavenge the wastes for supplies? Train with your teammates to get stronger? Or will you ignore all this and head to the dungeon at the first opportunity? It's your choice. But don't forget: time is passing.
Explore dungeons – These dangerous areas, known as Walls, are full of mystery and danger. You'll have to quickly overcome traps, puzzles and dancing minigames to reach the end before time runs out. Luckily, your loves will be there when things get scary.
Animated Scenes - There are several fully animated 2D scenes that change depending on who you decide to date. Strengthen ties with whoever you choose to spend time with.
System Requirements
Minimum
OS:

Windows 10+

Storage:

12 GB

Processor:

Intel Core i5-6500 | AMD Ryzen 3 1200

Memory:

8 GB

Graphics:

NVIDIA Geforce GTX 1050m | AMD Radeon RX 560

DirectX:

12
Recommended
OS:

Windows 10 +

Storage:

12 GB

Processor:

Intel Core i7-6700k | AMD Ryzen 7

Memory:

16 GB

Graphics:

NVIDIA Geforce GTX 1650

DirectX:

12