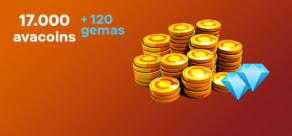 17.000 Avacoins + 120 Gems - Avakin Life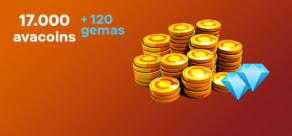 17.000 Avacoins + 120 Gems - Avakin Life
About the game
This recharge will add 17.000 Avacoins + 120 Gems to your Avakin Life game account. Get the apartment of your dreams, glamorous poses, clothes by the world's top designers, and more to expand your luxurious collection.
ABOUT AVAKIN LIFE BASE GAME
Socialize, explore and compete in the thrilling 3D world of Avakin Life. 
Find old friends or make new ones in beautifully designed 3D environments. Explore this sprawling, regularly updated world by roaming freely in each location. Customize and decorate your apartment to express your personality. Make it a private, intimate place to gather with your friends, or invite the whole world to take a peek and rate your skills as an interior decorator. You will have to work hard to get a good rating. Only the best make it to the top.
Regularly updated with new furniture, environments, and avatars, to bring your Avakin to life... Avakin Life!