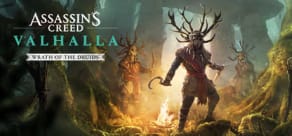 Assassin's Creed Valhalla - Wrath of the Druids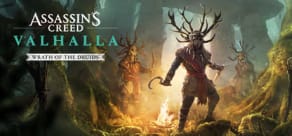 Assassin's Creed Valhalla - Wrath of the Druids
Available Countries
Antigua & Barbuda
Argentina
Bahamas
Barbados
Belize
Bermuda
Bolivia
Brazil
Chile
Colombia
Costa Rica
Cuba
Dominica
Dominican Republic
Ecuador
El Salvador
Falkland Islands
French Guiana
Grenada
Guatemala
Guyana
Haiti
Honduras
Jamaica
Mexico
Nicaragua
Panama
Paraguay
Peru
Puerto Rico
South Georgia & South Sandwich Islands
St. Kitts & Nevis
St. Lucia
St. Vincent & Grenadines
Suriname
Uruguay
Venezuela
About the game
Expand your Assassin's Creed Valhalla experience with Wrath of the Druids. Travel to 9th century Ireland and unlock the secrets of a mystical cult: The Children of Danu. Fight through cursed forests and stunning landscapes while helping the Great King of Ireland, Flann Sinna.
Highlights
Let yourself be enveloped by the beauty of 9th century Ireland.
Confront a dark and mysterious cult of druids.
Gain influence with the Gaelic kings.
Meet legendary characters and mythical creatures.